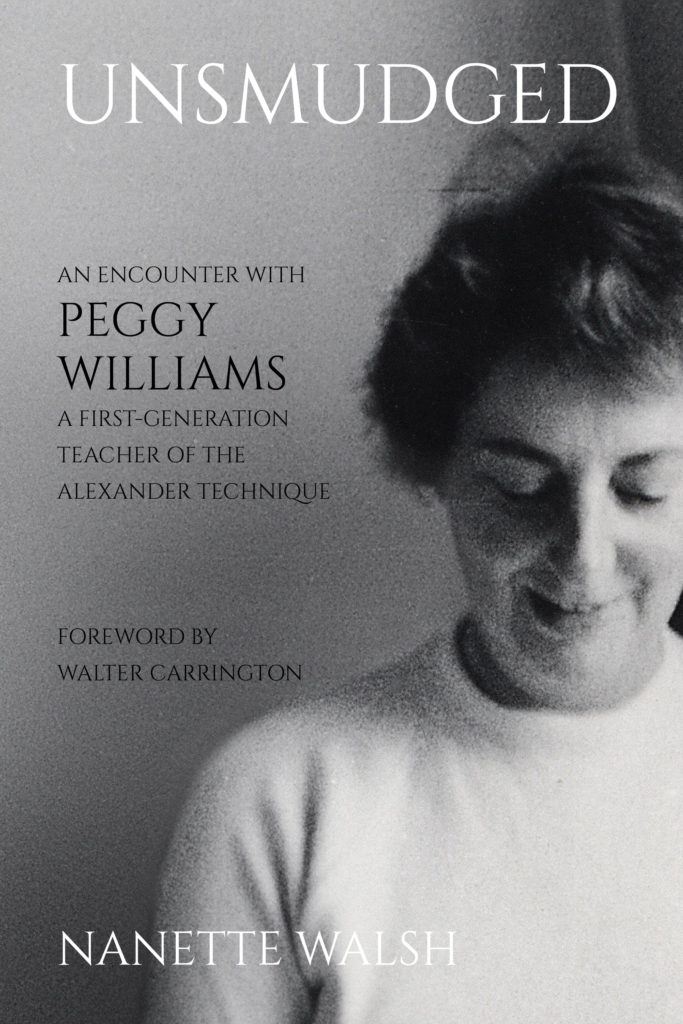 Peggy Williams, the last teacher certified and personally trained by F.M. Alexander, was known for the extraordinary quality of her touch, the precision and clarity of which even confounded the London police! After a burglary in her flat in the 1980s, detectives dusted her rooms for fingerprints. Perplexed by what they found, they exclaimed, "Your fingerprints, even in the kitchen, are unsmudged!"
In this book, Peggy shares the fascinating story of her life, her training, and her thoughts on the Technique with author and Alexander Technique teacher, Nanette Walsh. Through poignant and humorous interviews and rare recorded lessons, Nanette provides readers with an archival document of the life and teaching of this important teacher, offering readers an encounter with Peggy that is clean, clear, and like Peggy's fingerprints—unsmudged.

"Peggy lived the Technique to the end of her life. She showed all of us what it is possible to do—or more precisely, in accordance with the principles of the Technique, what not to do—to help ourselves in the face of adversity and also in happier times."
—WALTER CARRINGTON (FROM THE FOREWORD)

"Thank you, Peggy and Nanette, for an inspiring book that reminds us of the power of our Alexander work to truly transform lives."
—MARY HOLLAND, CO-DIRECTOR, THE ALEXANDER TECHNIQUE TRAINING CENTRE (MUNICH, GERMANY)

"As I became more aware externally, I became more aware internally. –P.W.
Nanette brings Peggy Williams wholly to life for all of us. Peggy was, and is, an example of how valuable the work of F.M. is for all who really, really want change."
—LORI SCHIFF, TEACHER OF THE ALEXANDER TECHNIQUE, THE JUILLIARD SCHOOL

"Riveting, at times moving. Peggy comes to life. She didn't need to speak—her hands did the talking—but her insight expressed in words, her scrutiny of the work, is extremely valuable. It's a gift to have this preservation of her memory."
—ROB MACDONALD, JUNGIAN ANALYST, TEACHER OF THE ALEXANDER TECHNIQUE (LONDON, ENGLAND)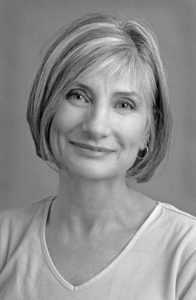 NANETTE WALSH is the founder and director of the Riverside Initiative for the Alexander Technique (RIAT) and its Teacher Certification Program. Her articles on the Alexander Technique and other topics have appeared in various publications including the AmSAT Journal, Statnews, and the Journal of Jungian Scholarly Studies. Nanette lives in New York City, where she teaches privately and offers post-graduate training.

COVER PHOTOGRAPHY: REX WILLIAMS
HEADSHOT PHOTOGRAPHY: JOSEPH GUINTA
TEXT & COVER DESIGN: SCOUT JAMES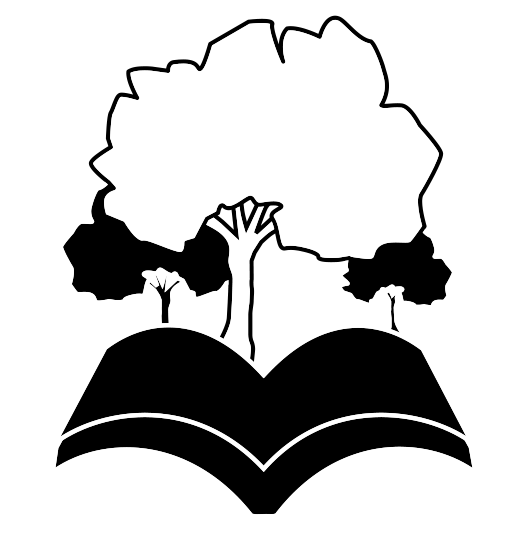 an Off the Common Book, Amherst, Massachusetts
ISBN 978-1-945473-61-6 • $22